Bicycle Rentals and Tours
Rent your next Bicycle
GEO-bicycling offers a large variety of trekking, mountain, road, city and children bicycles as well as E-bikes, according to your needs and expectations and will supply you with all necessary equipment for your own safety and comfort. Now you can reach almost every corner of the island on two wheels!
Go on your next Tour
Do not let the grass grow under your feet! Enjoy the natural beauty of Corfu at your own rhythm, feel the summer soft breeze around the trees and experience the true spirit of the island off the beaten track.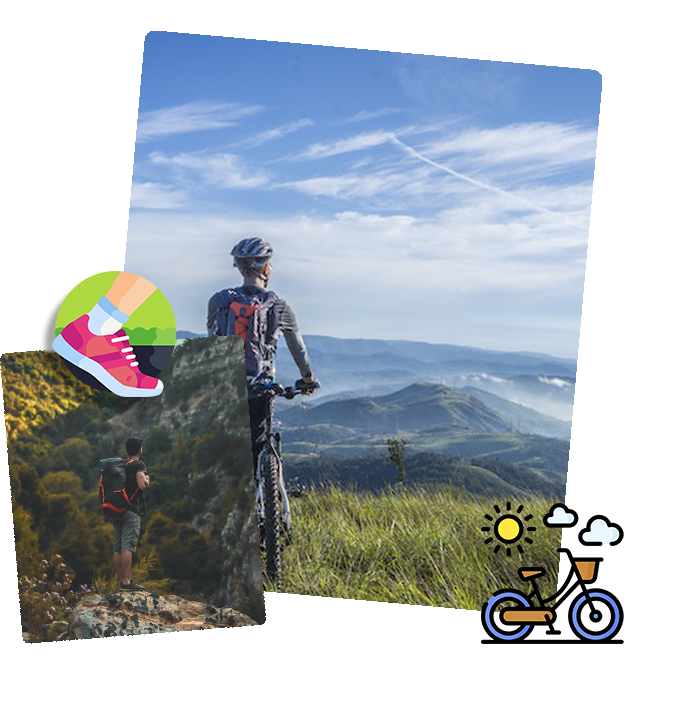 Let us provide you with your next bicycle and lead you through your next tour.
We are passionate about cycling and aim to share that passion with every customer. Our fleet of bikes is well-maintained, comfortable, and perfect for exploring the city or hitting the trails. Our experienced team can provide you with routes tailored to your skill level and interests, ensuring that you have a safe and enjoyable ride. Whether you're a solo traveler or part of a group, we strive to make your biking experience unforgettable. Come join us for an adventure on two wheels!